Meliha Doguduyal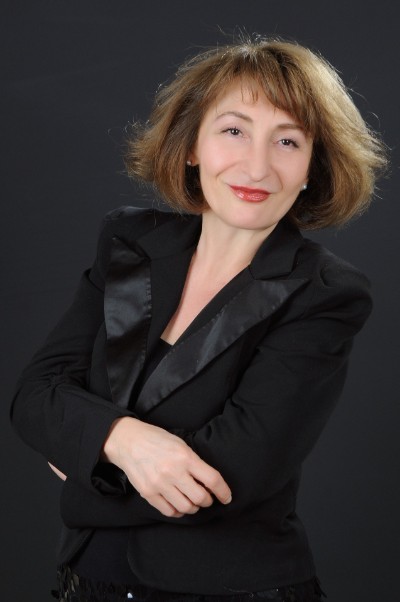 Meliha Doğuduyal is a Turkish/Dutch composer, pianist and music educator based in Amsterdam. She mainly focuses on interdisciplinary approaches to music in which crossovers are possible.
Her style encompasses diverse tendencies and techniques that thrive on the contrasts of traditional and contemporary sounds and genres.
Meliha's work has been programmed internationally by prominent soloists and ensembles at notable venues and festivals including Het Amsterdam Concertgebouw, De Doelen Rotterdam, Moscow's Maly Theatre, Strasbourg Modern and Contemporary Arts Museum, Gaudeamus, Auditorium Kaufmann,
the Galway Cathedral Recital series, International Istanbul Music Festival, Lucca Summerfestival,
Newyork Mise-En Music Festival and the ISCM World New Music Days, to name a few.
Her music has also been presented at the 1997 and 2001 International Rostrum of Composers in
Paris and at the 2004 European Music Schools Seminar in Netherlands. She was a composer in
residence at the 1993 Ankara New Music Festival together with the Moscow Contemporary Music
Ensemble and at the Visby International Centre for Composers in Sweden in 2007.
Along with her compositional output, she also performs with other artist within experimental,
contemporary and world music scenes, solo or with other artists. Her musical language is a
synthesis of traditional and experimental approaches embraced a diversity of styles and practices.
Meliha holds a B.Mus. in piano and composition from the Istanbul MSÜ State Conservatory, an M.Mus
in composition from the Royal Conservatory The Hague and a doctoral degree from the Istanbul
Mimar Sinan Fine Arts University.
Her recordings are available on the Dreyer-Gaido (DE), Kalan (TR), Antre (NL) & Xango Music (BE) and Donemus (NL) labels.
© 2023 | All rights reserved by